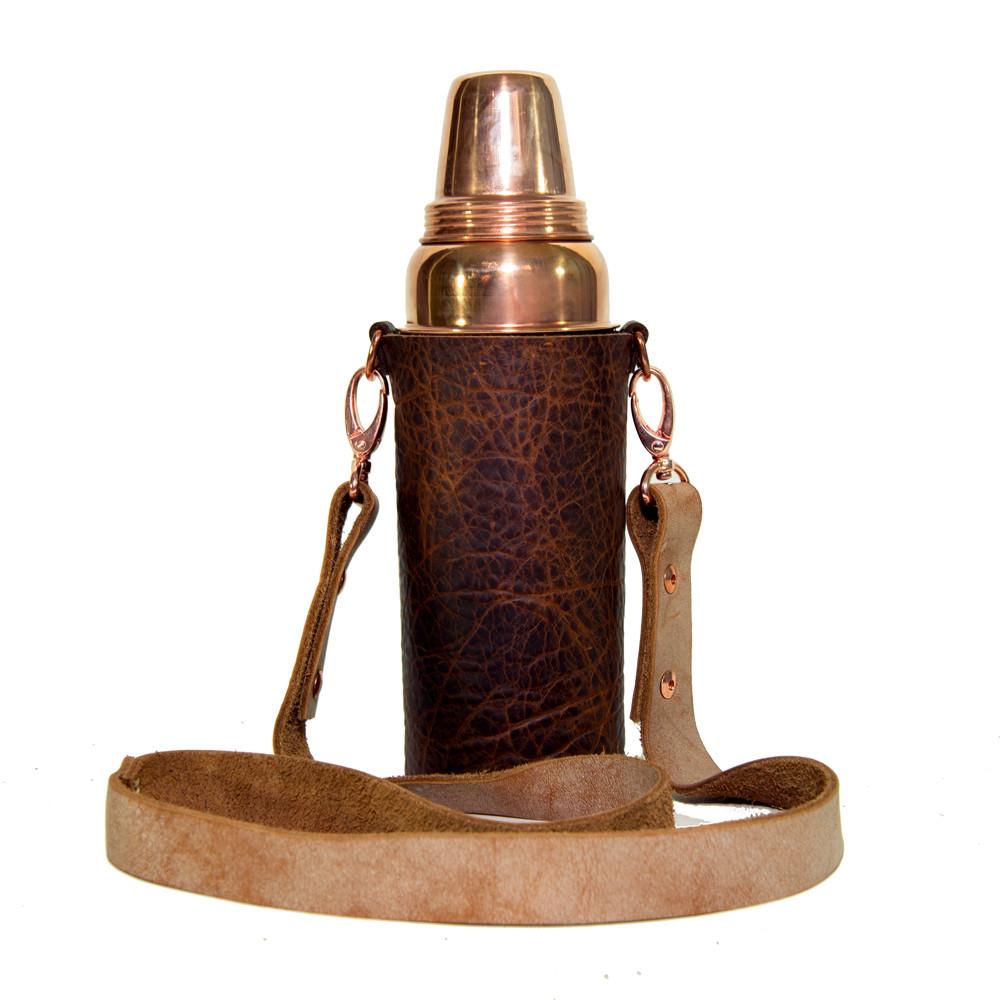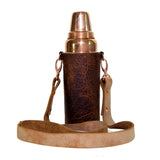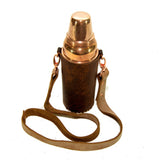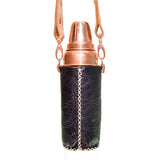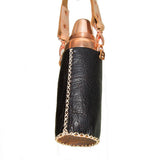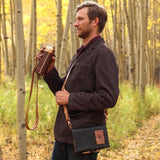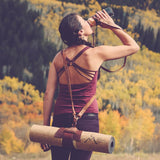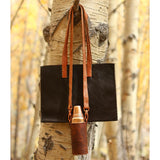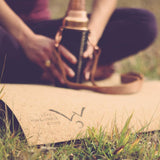 Leather Copper Bottle Holder with Coconut Birch Strap
$ 49.00
You'll love this copper bottle with a leather carrier. This beautiful copper bottle fits comfortably into a hand-stitched leather case with a removable strap. Use it as a koozie by unclipping the strap, then take it with you whenever you are on the go.

Not only will you benefit from the health properties of copper bottles, you can help save the world every day by using this reusable bottle instead of plastic. The bottle has a screw top that can be used as a little cup! Copper develops a beautiful patina, but can also be easily polished. From work, to yoga, to the mountains-- never leave this home.

Materials:
All Cold Mountain goods are homecrafted with our signature series of oil-tanned, American-born bison leather and ivory-toned Irish waxed linen. Choose between the two-tone combination of Whiskey Ember and Midnight Espresso with copper plated accents.