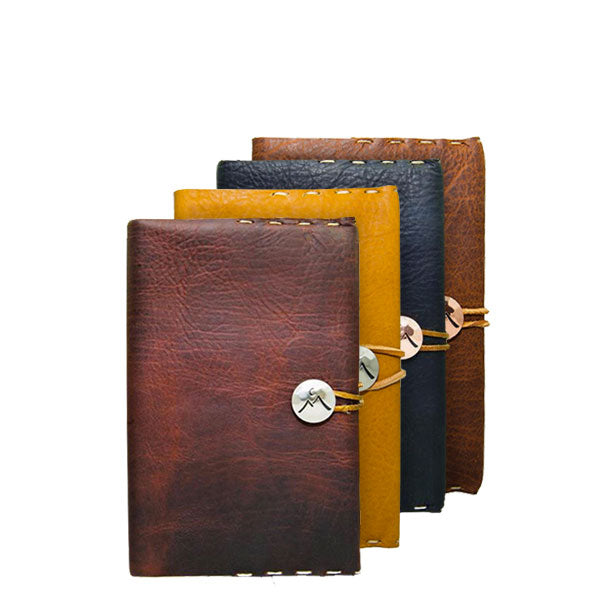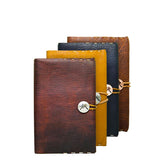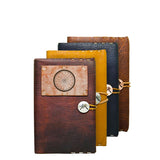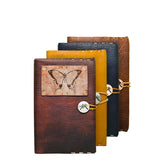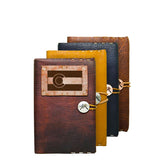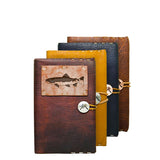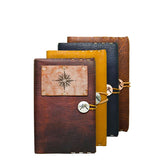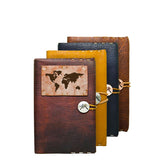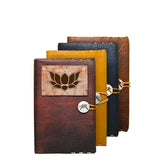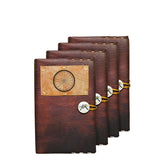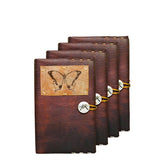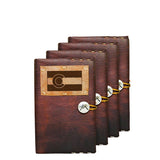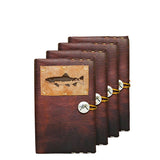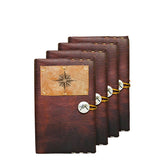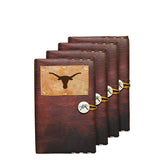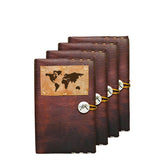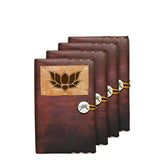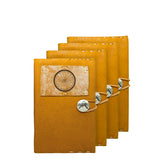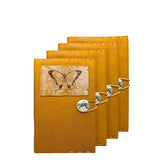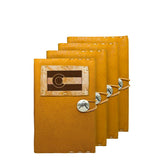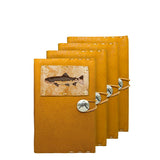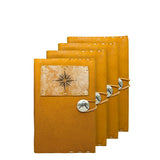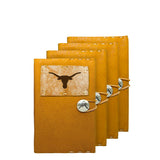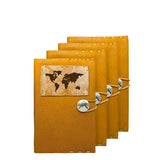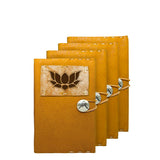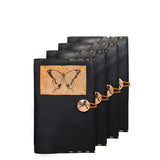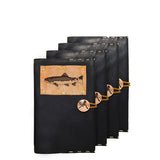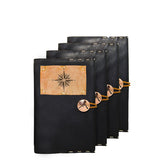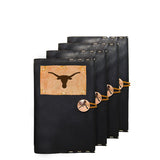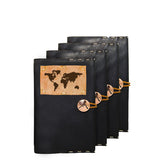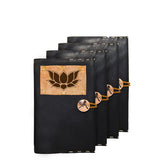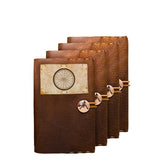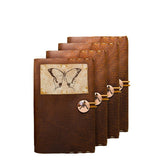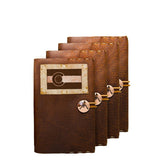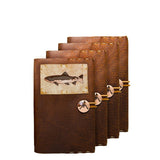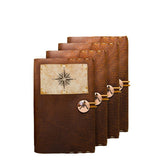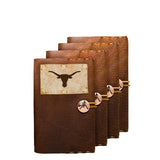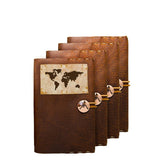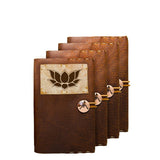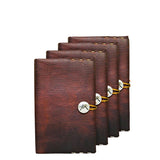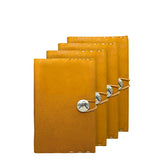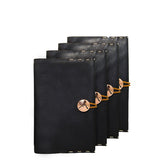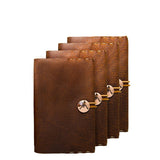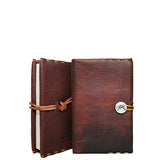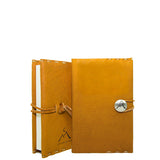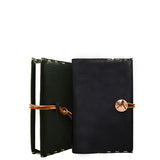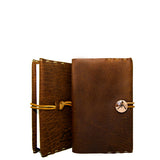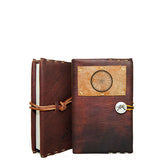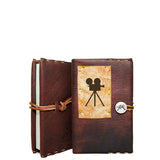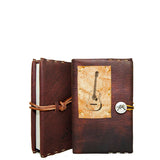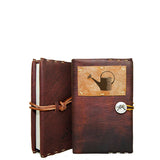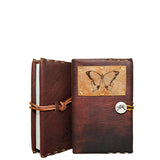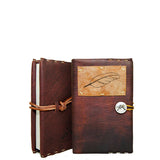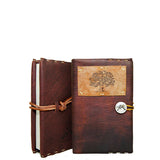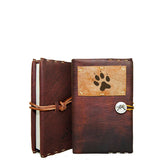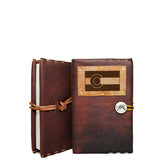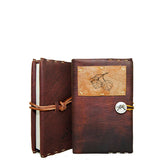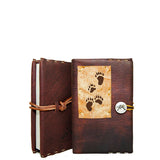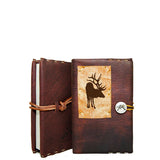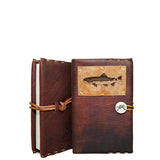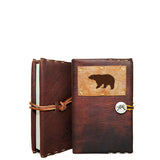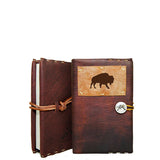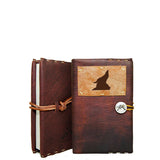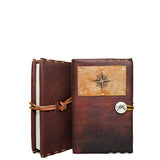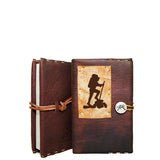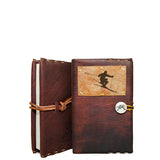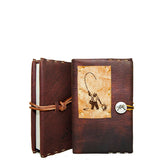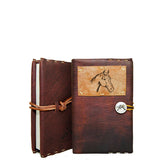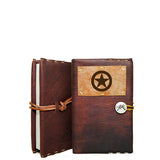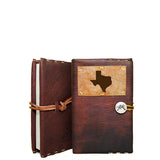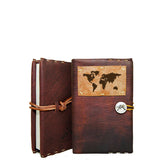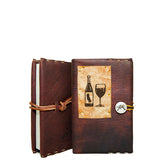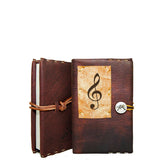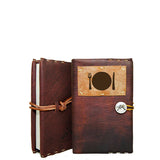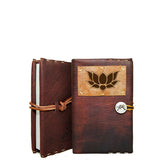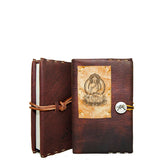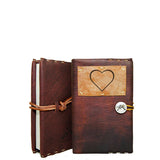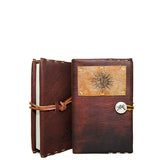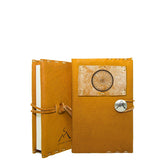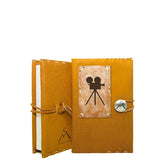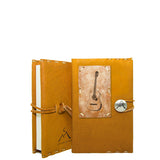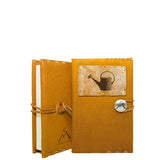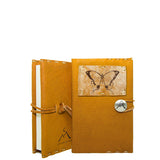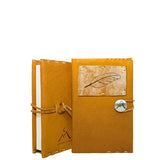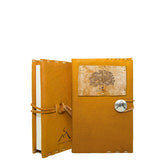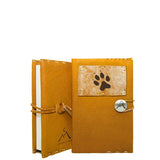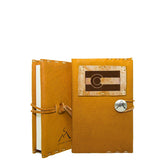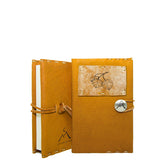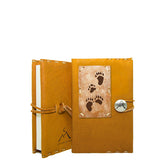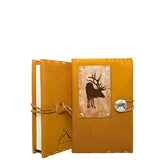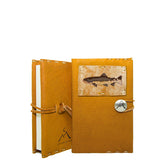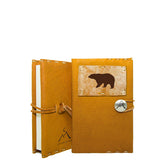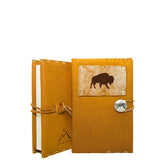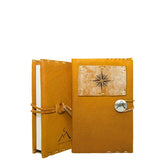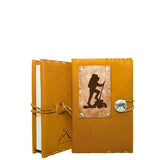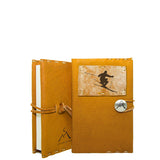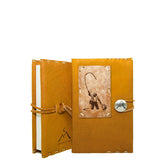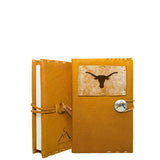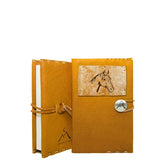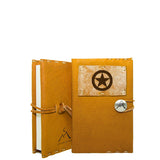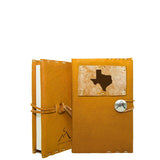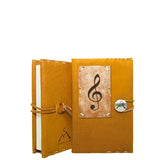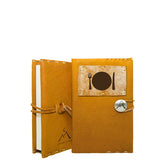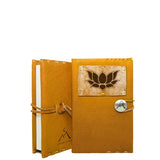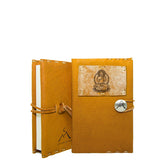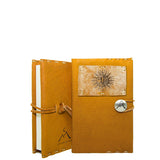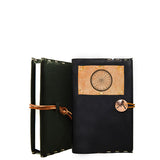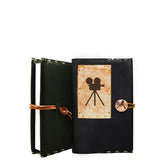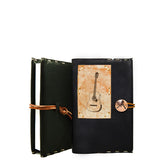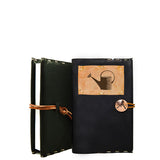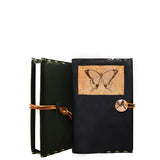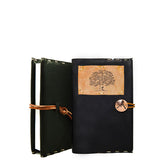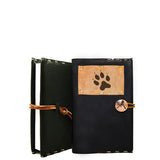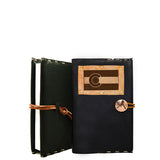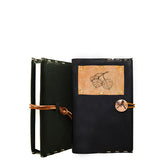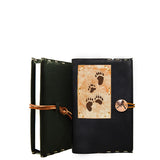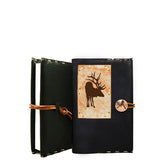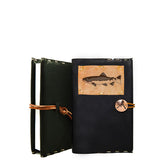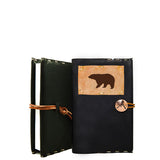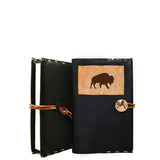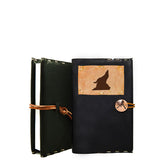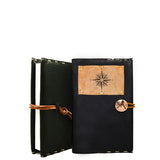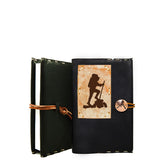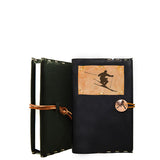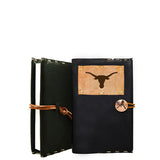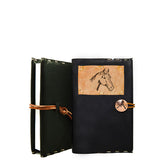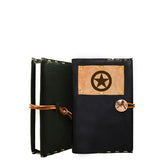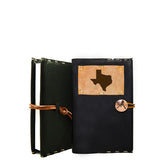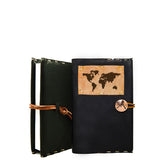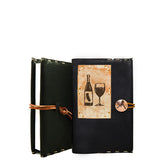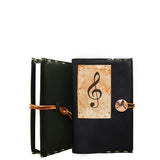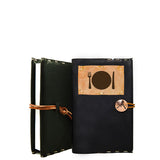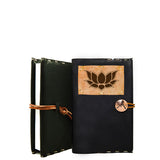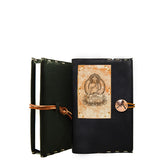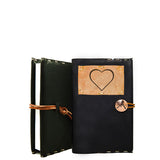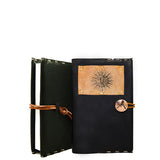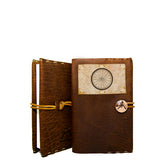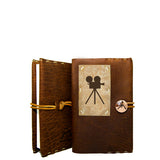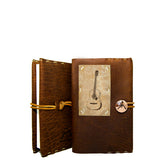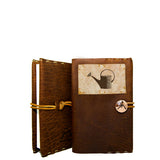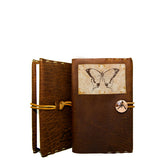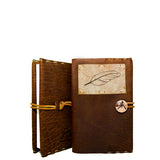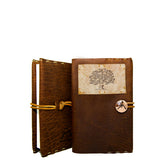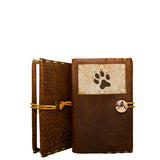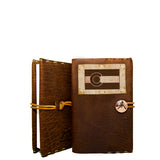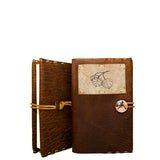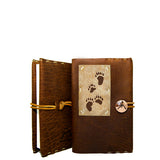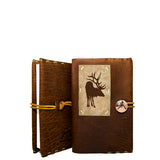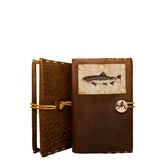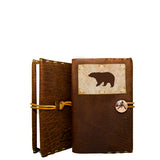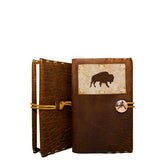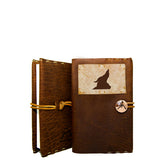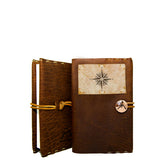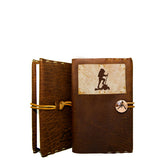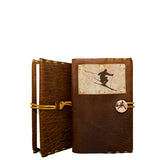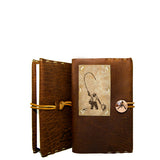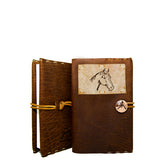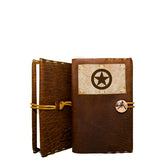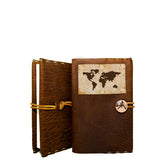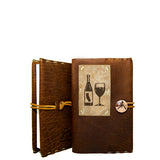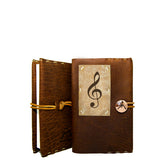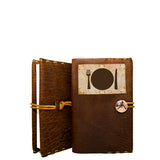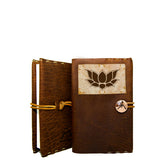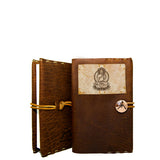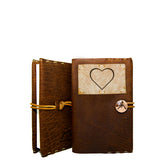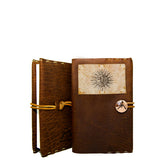 Small "Classic" Journal (4 Pack)
$ 236.00 $ 236.00
Our Classic Small Leather Journals are hand-punched and hand-stitched in Aspen, Colorado with durable Irish Waxed Linen. This heirloom quality American-Crafted leather journal cover in either Merlot Saddle or Honey Ginger with nickel plated accents and Whiskey Ember or Midnight Espresso with copper plated accents.
The blank journal with 220 bamboo pages is included, and can be refilled countless times with a standard 4" by 6" journal.  Never hesitate to start the next chapter. 
Dimensions:
Small: 4" x 6" x 2" | 16.0 oz.
Materials:
All Cold Mountain goods are homecrafted by hand with our signature series of oil-tanned, American-born bison leather and ivory-toned Irish waxed linen. 
Collections:
Each Collections include 4 different tattoo themes offered in either Merlot Saddle, Honey Ginger, Midnight Espresso, Whiskey Ember or in an assortment of colors. 
Boutique Collection: Bicycle Wheel, Vintage Film, Guitar and Garden
Nature Collection: Butterfly, Feather, Tree and Animal Paw
Colorado Collection: Colorado Flag, Aspen Leaves, Bear Tracks and Elk
Wildlife Collection: Trout, Black Bear, Bison and Wolf
Outdoor Collection: True North Compass, Hiker, Skier and Fly Fisherman
Texas Collection: Longhorn, Horse, Lonestar and Texas
Passion Collection: Travel, Wine, Music and Recipe
Wellness Collection: Lotus, Buddha, Heart and Sun