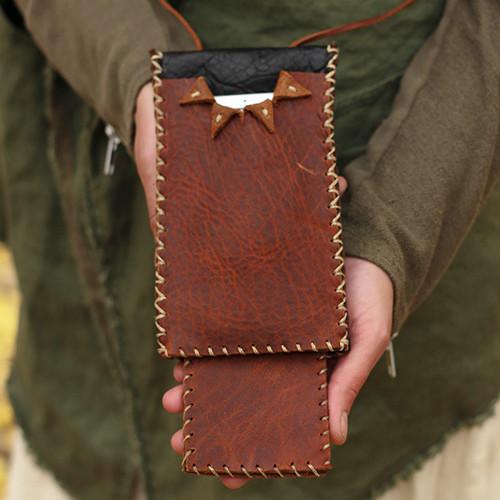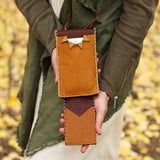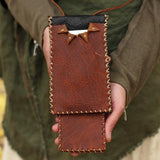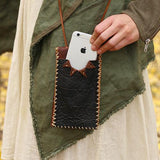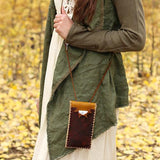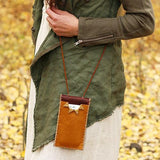 Morning Star Leather Bags
$ 119.00 $ 119.00
New world technology meets old world craft. When you see the hidden, drop down wallet in this piece you will truly appreciate the craftsmanship. The cell phone holster provides a quick draw, while your cash and cards remain safely hidden inside.
Dimensions:
7" x 4" x 2.25" | 5.1 oz.
 Materials:
All Cold Mountain goods are home-crafted with our signature series of oil-tanned, American-born bison leather and hand-stitched with ivory-toned Irish waxed linen thread. Choose between the two-tone combination of Merlot Saddle and Honey Ginger leathers with nickel plated accents or Whiskey Ember and Midnight Espresso leathers with copper plated accents.