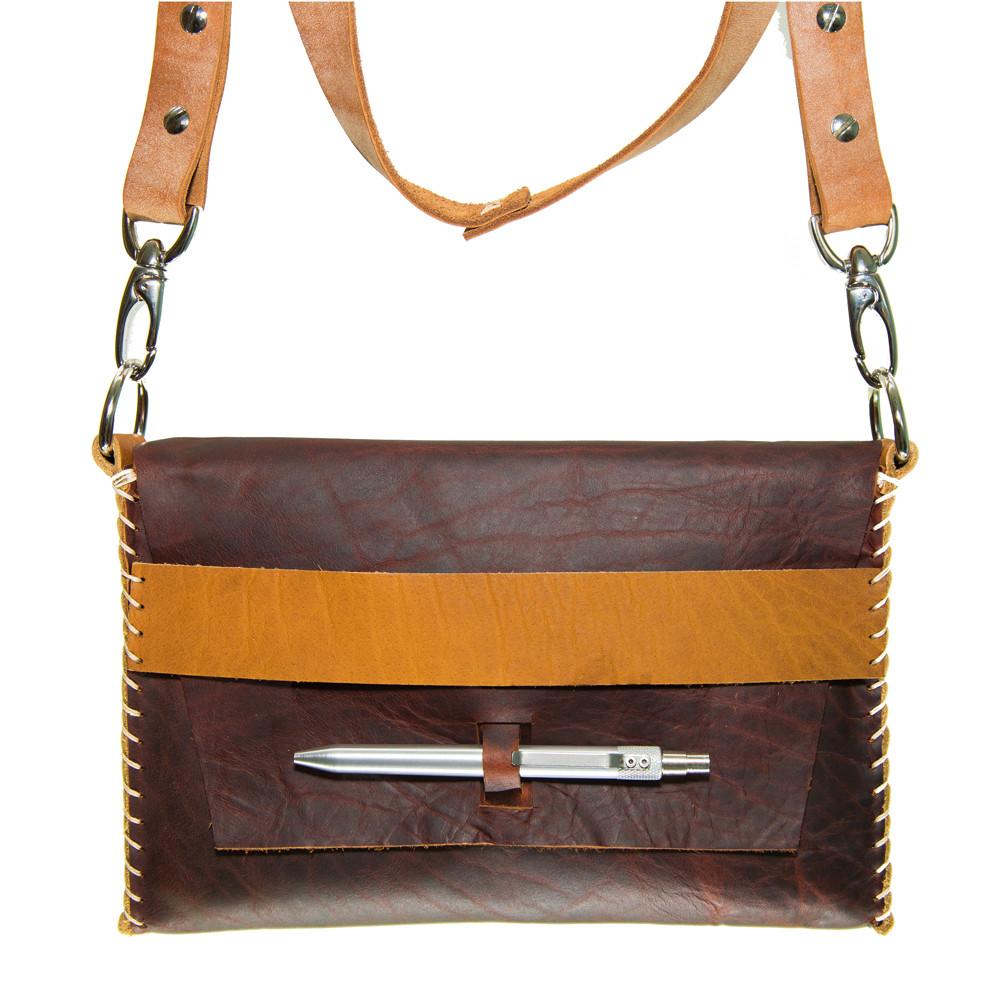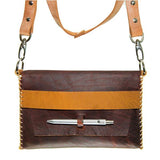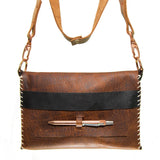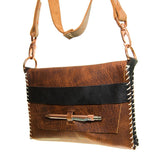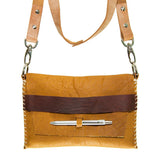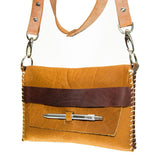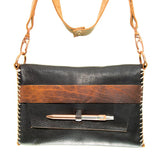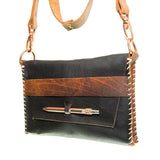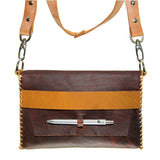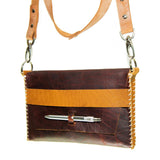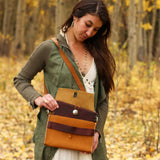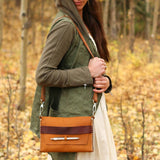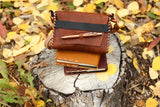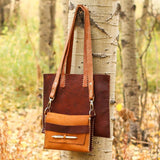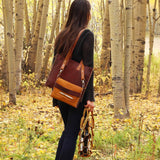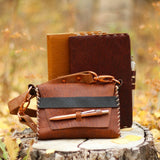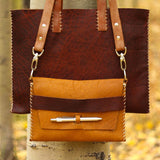 "Emerson" Leather Journal Bags with Optional Kara's Kustom Pen
$ 139.00
Perfectly designed to take your Cold Mountain Craft journals everywhere you go. Wander out to the woods or cruise to work, and keep your hands free. The strap is made of a thicker Coconut Birch leather, ensuring durability and style. The strap features stylish clips to add some extra goods, or to remove and use on other Cold Mountain Craft Goods. Karas Kustoms RETRAKT pen is pictured in every photograph, and is the perfect addition to the Emerson Journal Bag.
Dimensions:
Medium (Fits Medium Journals): 11" x 7.75" x 2"
Small (Fits Small Journals): 4" x 6" x 2"
Materials:
All Cold Mountain goods are home-crafted with our signature series of oil-tanned, American-born bison leather and hand-stitched with ivory-toned Irish waxed linen thread.
The Emerson Journal Bag features four tones dark Midnight Espresso, Rustic Whiskey Ember, Honey Ginger and Merlot Saddle accented with polished copper or nickel hardware and pen (pen is optional).