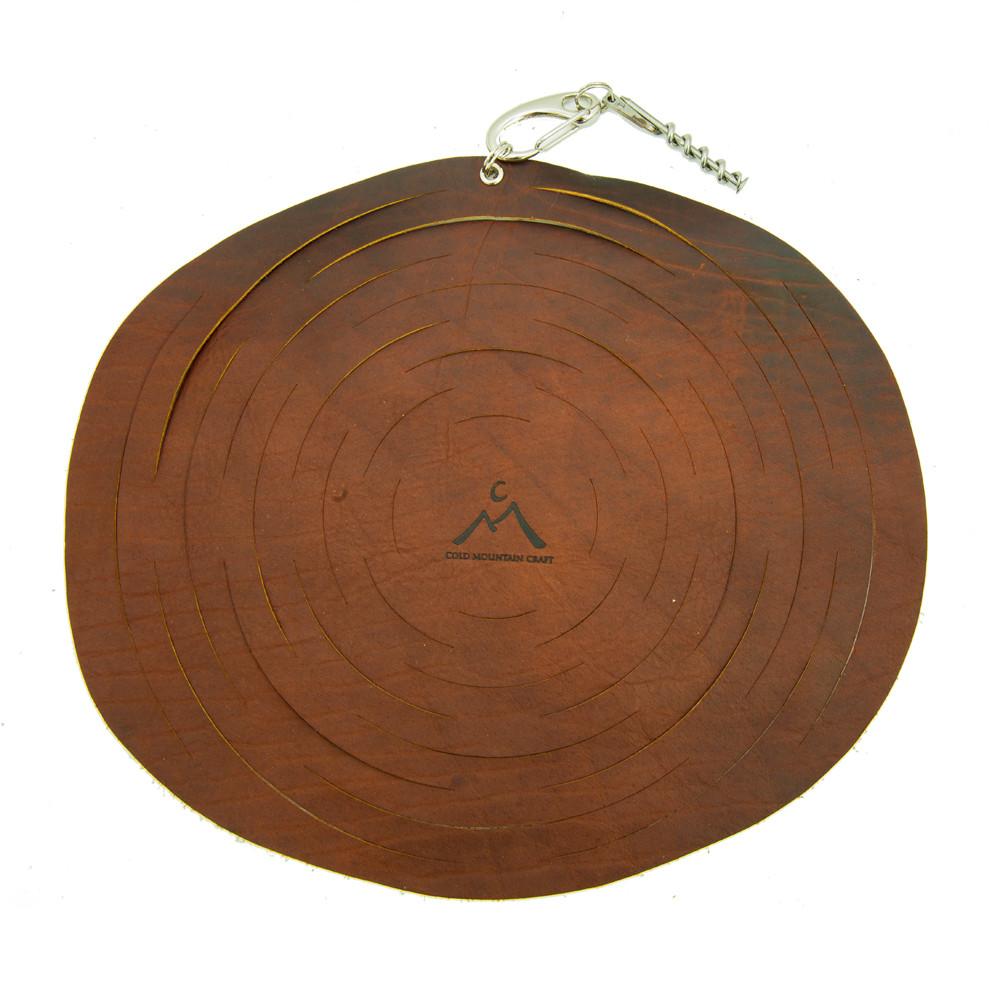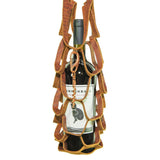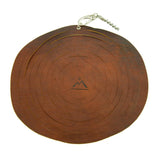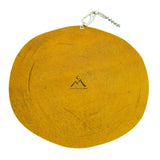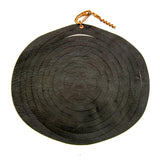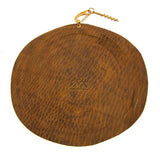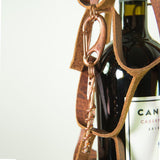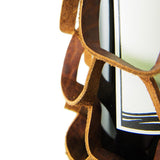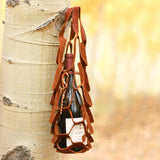 Leather Wine Slinky with Optional Wine Key
$ 44.00 $ 39.00
Our Wine Slinky, aka the Spirit Slinky, was inspired by your grandmother's crochet plant holder. Made from a single piece of bison leather, the slinky collapses flat and accordions when carried or hung. The Cold Mountain Wine Slinky is versatile enough to tote wine or whiskey or a full-sized growler. Includes our clip-on wine key, garage-fabricated from a recycled corkscrews and a common nail.
Dimensions:
12.5 x 11 x 0 | 3.3 oz. 
Materials:
All Cold Mountain goods are homecrafted by hand with our signature series of oil-tanned, American-born bison leather and ivory-toned Irish waxed linen. Choose between Midnight Espresso and Whiskey Ember with copper plated accents or Honey Ginger and Merot Saddle with Nickel accents.